If divisions were awarded Gold Gloves for collective efforts, the American League Central would be bestowed said honor. The top four fielding teams in the AL reside in the Central, and that makes for good baseball.
The Tribe looks to repeat as AL champs, but they'll have the surging Royals and pesky Twins to handle first. The Sox have some pieces and the Tigers look, well, old.
*Note: All statistics and records as of July 5th before play began.
1st: Cleveland Indians (44-37)
Chief Wahoo and the Indians are back on top, and they're there to stay. Led by an excellent starting rotation including bonafide ace and strikeout artist Corey Kluber(7-3, 2.85 ERA, 115 K's), along with Carlos Carrasco(9-3, 3.50 ERA), and Mike Clevinger(4-3, 3.33 ERA). The Tribe also features a bullpen that is downright nasty. Cody Allen (16 SVs/ 2.80 ERA) anchors the league's best pen which has blown only 3 saves this season. They are one of three clubs in the league to feature a sub 3 ERA out of their bullpen (2.80). 2016 All-Star Andrew Miller terrorizes opponents in the 8th, he's got 17 holds on the season and sports a 1.49 ERA with a 0.71 WHIP. With such arms coming in the later innings, the Indians are able to win despite their struggling back half of the rotation. Young Trevor Bauer has scuffled (7-6, 5.24 ERA, 1.38 WHIP), as has Josh Tomlin.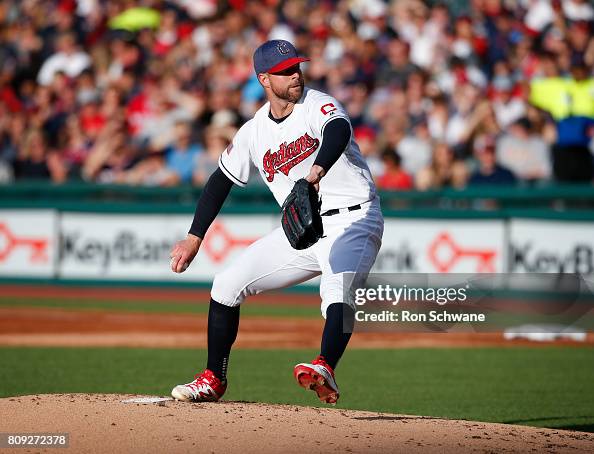 The offense in Cleveland has been led by first time All-Star Jose Ramirez. He'll be starting at third base  in Miami and deservedly so. His line: .327/.381/.589, 15HRs, 42 RBI. The club ranks 7th in the American League in hitting and figures to get more production out of some very established big league hitters in their line-up. Shortstop Francisco Lindor has struggled some getting hits compared to his previous two years in the league (.246 BA compared to career .291). While his power numbers are up (14HRs in 80 games), Lindor remains one of the more exciting young players in the league. Carlos Santana is another player who the Tribe, and the rest of the league, has expected more from. The Dominican First Baseman and Catcher is batting just .233 with 10 homers. He hit 34 last year in Cleveland's campaign to become the AL Champs.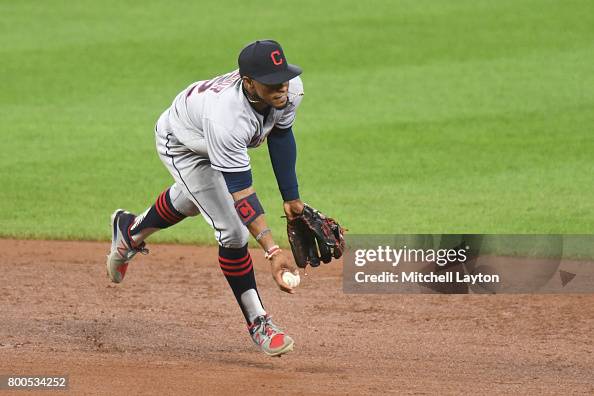 Edwin Encarnacion signed as a free agent from Toronto in the off season to bolster the middle of the Indians line-up. While his power has been consistent (17HR through 80 games). The 13 year vet has only driven in 45 runs, he knocked in a career high 127 for the Jays last season. The Indians need more of that production.
While the pitching staff, coming in at second in the AL, has dominated much of Cleveland's story line, and justly so, Michael Brantley's comeback has been a nice happening. Brantley, a career .292 hitter in his 9th major league season, played just 11 games in 2016 due to a shoulder injury. He hurt himself laying out for a ball late in the 2015 season, causing him to begin '16 on the DL. Brantly returned in May 2016 but was ineffective, he was sidelined for the rest of the campaign. Brantly's return is a welcome sight for a city that is surely craving another title shot.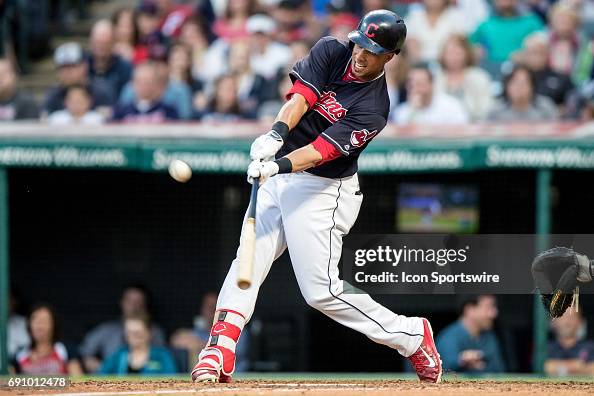 The Question: Can Kluber K's and a lights out bullpen propel the Tribe to another series?
Notable Injuries:
Anderson (60-day DL)
Jackson (15-day DL
Salazar (15-day DL)
2nd. Kansas City Royals
The Royals ended the month of April with a seven game skid and all signs were pointing to a fire sale in Kansas City. They sat in the cellar of the division as the only team with a sub .500 mark. My how the sun rays are warmer in July..
The Royals are now tied with Minnesota for second in the division, meaning also a tie for the second Wild Card spot. Kansas City will take second if it means a playoff ticket as they are in a rather pivotal year for their entire franchise. Five players enter free agency this winter, four are starting position players (Eric Hosmer, Lorenzo Cain, Mike Moustakas, Alcides Escobar), and one is their best pitcher (Jason Vargas). He happens to be the AL leader in ERA too. No pressure.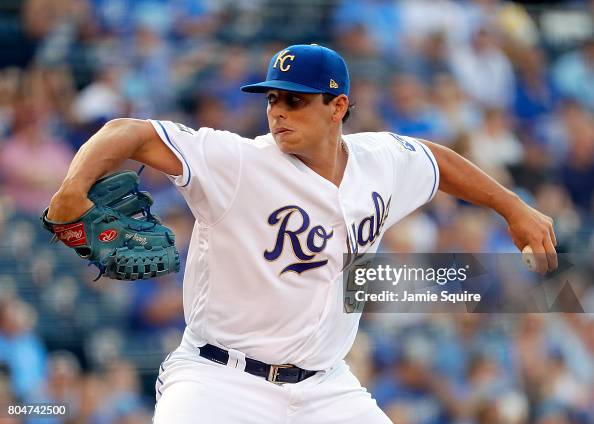 Vargas has been fantastic this season. Through 16 starts and 101.1 IP, he's 12-3 with a 2.22 ERA. In his 12 year career, Vargas has never posted an ERA of less than 3.70 when he's made at least 20 starts. He's going to get paid this off season, the Royals have to decide if they're going to be the ones to do it.
The American League's best fielding team is 14th in the junior circuit in runs scored. That hasn't stopped their stars from player well however. Eric Hosmer, is one of them, he's hitting .313, good for top 10 in the league, with 11 homers and 38 RBI. If he keeps it up it will be just the second time the first baseman has hit above .300 in his 7 year career. Mike Moustakas is another, he's already broken his career home run mark with 24, and he's batting .020 points above his career clip of .249. Whit Merrifield has been good as a lead-off hitter and second baseman. He's hitting .288/.323/.464 with 12 steals.Has there been a more consistent backstop in the last ten years than Salvador Perez? The Venezuelan 2015 World Series MVP is hitting .290 with 16 bombs and 53 driven in. He will also be starting behind the plate in Miami, making him the first AL catcher to start 4 All-Star games in a row since Pudge, as per ESPN.com.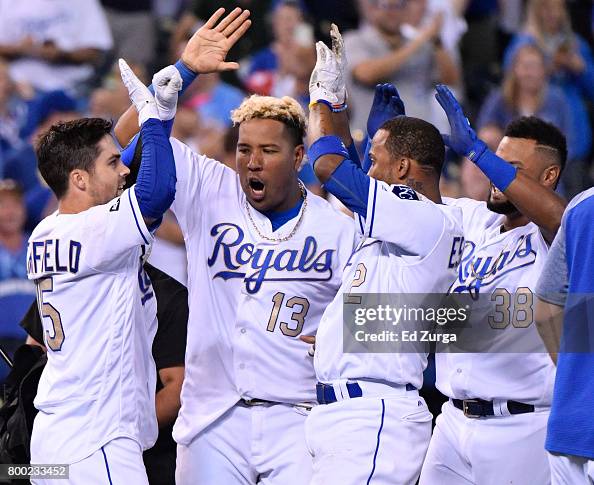 The Question: Does KC have a good enough shot at a late October run to keep the band together?
Notable Injuries:
Cuthbert (10-day DL)

Karns (60-day DL)

Strahm (60-day DL)
3rd. Minnesota Twins
Is it a good sign in Minnesota that Joe Mauer leads the team in hitting? The three time batting champ looked to be drifting off into the twilight years of his career over the past few seasons. Now, it seems he's nearly back to the form that once would surely lead him to Cooperstown. The veteran face of the franchise, in his 14th season, is batting .282. But are their enough runs to go around?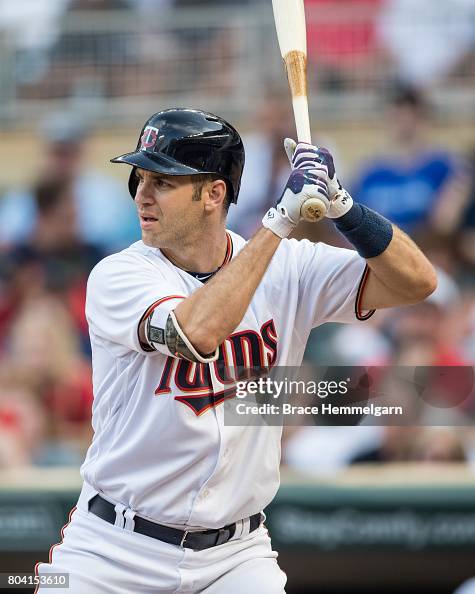 If Miguel Sano has anything to say about it, certainly. The Dominican third baseman has slugged his way into the All-Star game as a reserve with 20 homers through 77 games, that's good for 8th in the league. Wish him luck in the Home Run Derby against Stanton and Judge.
The Twins rank 13th in the AL in pitching, you wouldn't know it by looking at the front of their rotation though. Ervin Santana is on track to amass more wins this season than he had in his previous two years with the Twins combined. He won 7 and 7 in '15 and '16; this year he's got 10 to lead the team. Did I mention he's 5th in the league in ERA (3.02) and first in complete games with 3, good thing too as the Twins bullpen ERA is pushing 5.00. Jose Berrios has been something of a phenom in Minneapolis. The sophomore starter is a crisp 7-2 through 10 starts, he's also on the AL leader board with a 3.44 ERA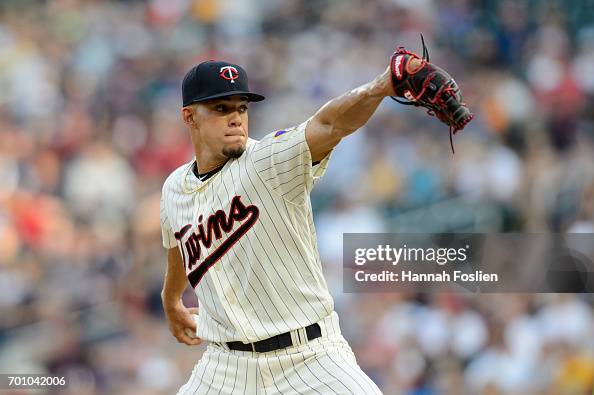 Notable Injuries:
Breslow (15-day DL)

Haley (15-day DL)

Perkins (60-day DL)
The Question: Can Minnesota keep pace with two aces and a bad bullpen?
4th. Chicago White Sox (37-45)
The White Sox have some great young talent to watch play in the South Side, they also have some players who will do nothing but frustrate you.
Avisail Garcia headlines an offense which comes in at number nine in the American League. The 26 year old broke into the league in 2012 with Detroit and now I think it's safe to say that he's coming into his own. He leads the pale hose with a .313 clip, good for 8th on the AL leader board. He's also amassed 11 homers and 51 batted in on the campaign, earning him his first career All-Star selection as a reserve.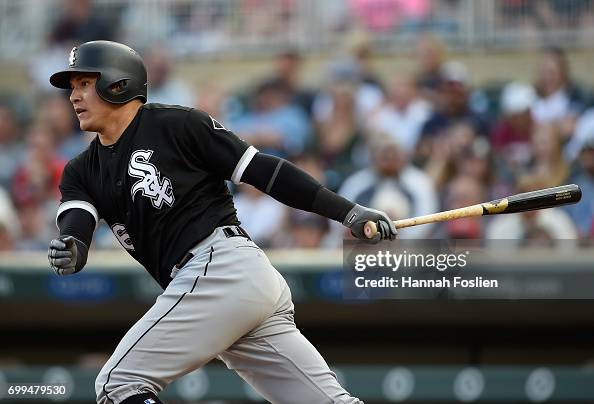 Somewhat lost in the breakouts of Garcia and rookie Matt Davidson's 18 home runs, has been the consistently stellar hitting of Jose Abreu. The Cuban first baseman entered the league with the Sox in 2014, and while he earned an All-Star nod that very season, the results have been nothing short of fantastic since. Playing in his fourth year now, Abreu has bat .297/.357/.515 in his career. That to go along with 107 homers, he's belted 16 this season, and an average of over 100 RBIs per year.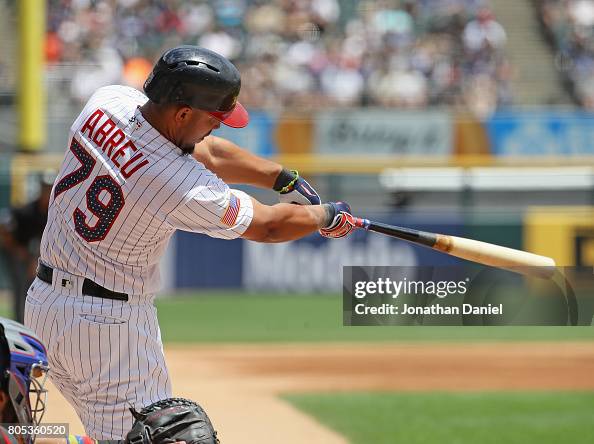 Frustrating for the Sox, aside from a defense which ranks second to last in the AL, is former first round pick Tim Anderson with his .239 average. Along those same lines is Todd Frazier. The longtime Red has certainly seen better years at the plate, from a hits perspective at least. He's batting .214 with 15 home runs. It is not without speculation that the 2x All-Star, at age 31 now, may be traded before the deadline.
Little positive can be said about a starting staff whose ERA leader boasts a 4.45 mark. That man is Jose Quintana and he is not pitching up to the standards White Sox fans have come to expect. The Columbian was an All-Star last season and since his rookie campaign, he has not posted an ERA over 3.52. Quintana was the subject of trade speculation in the off season, he is not aiding his market return value with the way he's been pitching.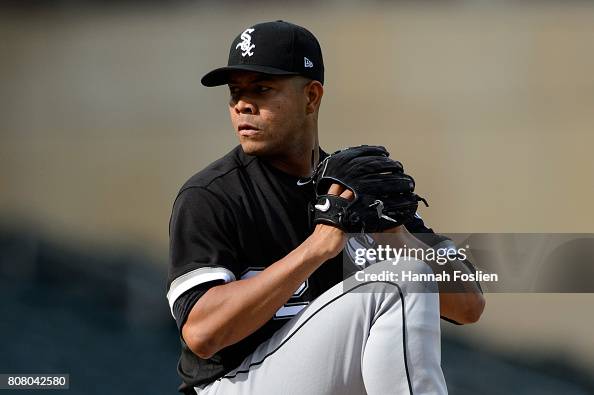 Carlos Rodon is a site for sore eyes for Sox fans. South siders must be weary from watching a staff consisting of Big Game James Shields and Derek Holland, and understandably so. The former first round pick has made two starts after an injury shelved him for the first half of the season. So far he's allowed 2 earned runs in 11.1 innings of work.
Notable Injuries:
Covey (15-day DL)

Garcia (15-day DL)

Saladino (15-day DL)

Soto (60-day DL)
The Question: Who will the Sox trade in an effort to regain relevancy in the American League?
5th. Detroit Tigers (36-45)
If triple crowns existed within a club, Justin Upton is the guy for the Tigers. He leads the team in average (.271), homers (15), and RBIs (54). What happened to the guy who won the actual triple crown, you know, for the first time in Major League Baseball since Carl Yastrzemski in 1967. I guess he's getting old. Miguel Cabrera was the player I was alluding to and his career has been downright impressive, first ballot impressive. Two MVP awards, 11 All-Star selections, and a .319 lifetime clip; but this year… Detroit and the rest of baseball are wondering what happened to the Miggy magic. Cabrera has lead the league in hitting four times in his career. This season he's hitting .263, pedestrian by the Venezuelans' standards. For a little more context, Miggy has hit below .300 just 3 times in his 15 year career. The last time was in 2008 when the 25 year old hit .292. Is it time for a changing of the guard in regards to the best hitter in baseball? If 2017 is any indication, it looks like it.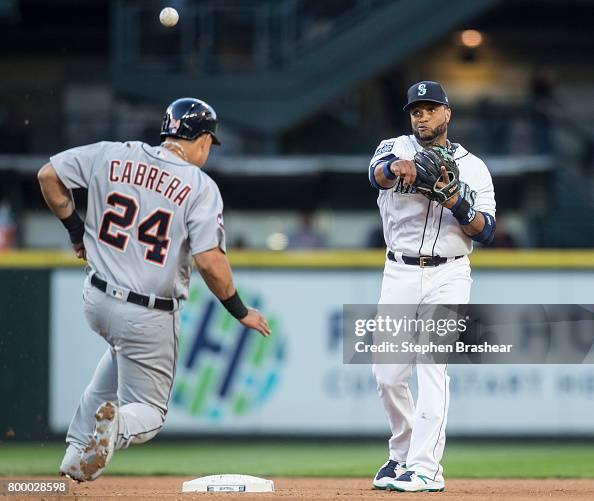 The Tigers are a good offense as they were the top in baseball through the early months of the season. With that being said, they have some good hitters. JD Martinez (.298 BA, 14HRs, 31 RBI through 49 games), Alex Avila (.305/.424/.557 through 60 games), and Victor Martinez (though he may be in the same boat as Miggy batting .256 in 2017). With that also being said, it might be time for a rebuild in the Motor City.
Michael Fulmer leads a pitching staff that ranks second to last in the AL. His 8 wins is tied for 6th in the league, his 3.20 ERA is good for 6th on the leaderboard. And then, there is Justin Verlander, once synonymous with best pitcher in Detroit. To put it simply, he hasn't been so good this year. The 6x time All-Star, once the league's ERA champ and twice its wins champ, has a 4.96 ERA this season through 17 starts. His WHIP is 1.520, that's the highest it's been since his rookie campaign back in 2005. He does appear on an AL leader board however. Verlander has the second most walks allowed in the AL. The stars have fallen in Detroit.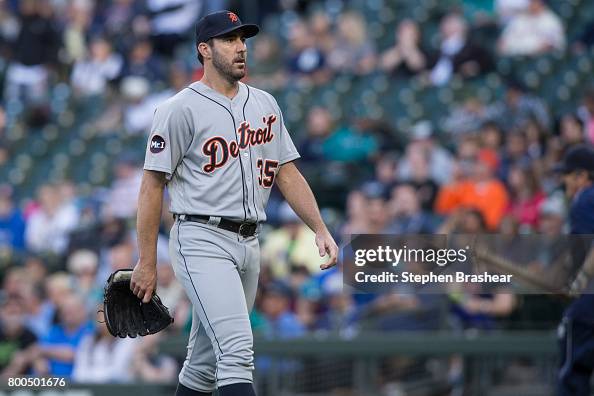 The Question: Will struggling veterans be dealt at the deadline, or will they keep a core together thats never won anything?
Notable Injuries:
Adduci (15-day DL)